Beware of Scammers!
FAKE WEBSITE LIST
⚠️www.masonflagship.store⚠️
This domain name is suffixed with ".store". This is a 100% fraudulent website.
⚠️The registration date of the fake website is July 31, 2021.⚠️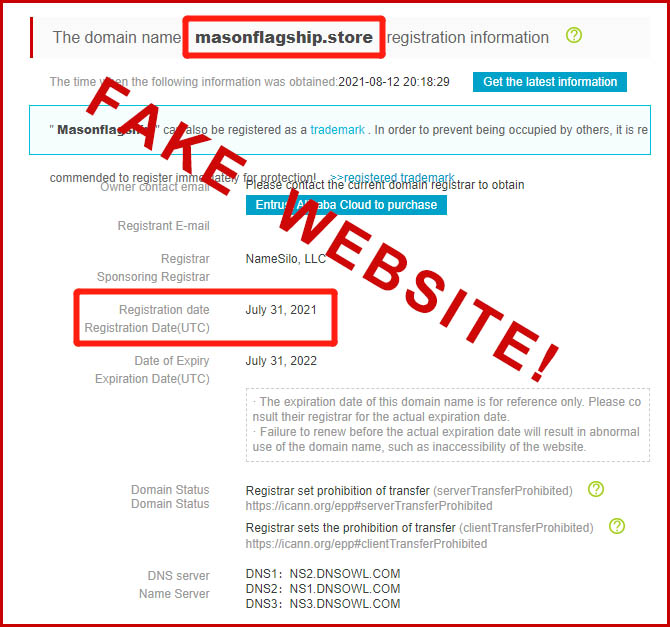 As we said, this fake website will make a short sale. After defrauding consumers' money, this website will disappear. And consumers will not receive any products.
⚠️【www.masonflagship.store】⚠️
⚠️This fake website is an international scammer from China.⚠️
The LOGO of the fake website highly imitates our website, and they have no innovation and design capabilities. They try to build a website at the lowest cost, just like their fraudulent behavior.
2. ⚠️

masoncanlids.com

⚠️
Imitate our website to write a fraud-proof blog and slander our legitimate website.
We also found that these two websites are from the same Chinese fraud company.
⚠️[YoungCo Interactive Network Technology Co., Ltd.]⚠️
⚠️【www.masonflagship.store】⚠️
⚠️【www.masoncanlids.com】⚠️